June 9 - 12
@ 3167 Gallery
San Diego, CA 92113
​
Ghost Light Masquerade




LIVE AND Virtual 360-degree immersive performances




The Rosin Box
Project's
hauntingly
popu
l
ar immersive performance!
Stir up the wicked and g
et lost among the eerie stages and dark corners as the dances of the damned are unearthed before you by the Residents of the
Ghost Light Masquerade
. It's no secret the theater world is riddled with superstitions, but will you be able to figure them out before the Ghost Light goes out?
​
The Rosin Box Project presents our annual and hauntingly delightful Ghost Light Masquerade
​
Performance Times
LIVE
June 9 8:30 pm
​
June 10 8:30 pm
​
June 11 8:30 pm
​
June 12 8:30 pm
*Arrive early & stay late to enjoy
our hosted bar following each performance
​
VIRTUAL
June 24 - July 1
​
VIRTUAL TICKETS ON SALE SOON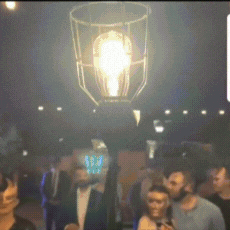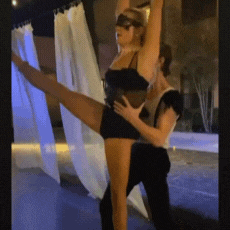 ​
About the Program - LIVE
Inspired by the evocatively superstitious world of theater, Ghost Light Masquerade takes the performance experience to a new, soul-stirring, level.
In-person guests enter only by way of a secret password, and once inside, can follow the dancers through a series of vignettes inspired by the lore that give the stage its mystical quality.
It is no secret that the theater world is riddled with superstitions, and it is exactly these superstitions that Ghost Light Masquerade immerses audiences in. Some may be familiar, others not, but it is up to the guests to figure out the haunted legacies that plague the performers and theaters before the night draws to a chilling end. After admission, guests are given their own bespoken Ghost Light Masquerade mask to wear during the performance, and it is theirs to keep (some might even contain clues and secrets!) before they embark on an individual journey through a series of short ballets set in two rounds of performances. Guests may stay inside the performance for as long as they wish, or choose to step out and enjoy a drink from the hosted bar at any time.
Worlds collide, and lines are blurred as Guests and Residents occupy the same space activating a new haunt which is that of 3167 Gallery. Ghost Light Masquerade opens the door to a realm where the physical blurs into the metaphysical, conjuring an unforgettable midsummer evening at the ballet unlike any other.
* Ghost Light Masquerade is a Promenade Performance, where the audience occupies the same space as the performers , there are no seats in the performance space, standing only
LIVE TICKETS ON SALE SOON
3167 Gallery
3167 Art Gallery has a truly unique industrial look as a totally remodeled warehouse with colorful walls, artistic details, modern furniture, with both a large indoor and outdoor area. The concept of 3167 Gallery consists in creating a space to integrate community and promote culture and creativity, while still offering cool vibes where everyone feels welcomed.
Our indoor space is vast and open, including a 1000 sq ft mezzanine area, while the outdoor area is fully floored with green turf and adorned with market lights.
The warehouse is adjacent to the trolley 32nd/Commercial Station. If you decide to drive instead, there is plenty of parking available on the street.
About the Program - VIRTUAL
Those enjoying the Virtual Ghost Light Masquerade, can sit back and enjoy the ride as they are taken through a masked madhouse of ballet and superstitions without leaving the comforts of the living room! Just like real life, the virtual experience traverses through TRBP's new haunted warehouse, filmed using a 360-degree camera, and allows guests to move their own viewing device (recommended best for watching on a smartphone) in any direction to create a unique adventure experiencing the scenery and the dancing all around them. The performance is full of fun easter eggs and mischievous details that the viewer can explore all on their own as they watch the show.

Virtual attendees also have the option of adding a Ghost Light Gift Box to their order, including a VR headset, at-home cocktail kit, and more ghoulish goodies!
​
​
June 25th - July 1st only in The Virtual Box
Ghost Light Gift Box VR Headset and Cocktail Kit
VIRTUAL TICKETS ON SALE SOON
FAQs About Ghost Light Masquerade
Do I need to bring my own mask?
---
No, every guest attending an in-person show will be provided a GLM Participant Mask
---
How old must you be to attend?
---
Any guests under the age of 18 must be accompanied by a parent or quardian at all times
---
How long is the show?
---
The performance is broken up into two roughly 30 - minute sections - The Superstition and The Haunt, with an intermission in between. The entire performance lasts about one and a half hours.
---
Is there seating/can I reserve a seat?
---
There is no formal seating for this in-person performance. The idea of a promenade performance is that you, the audience, is free to move about and explore the entire performance space, quite literally stepping inside the show itself. We advise you to wear comfortable shoes you can move around in! There will be some seating available by the bar.
---
What should I do about parking?
---
There is ample free street parking all around the warehouse. Additionally, if you woud refer not to drive, the 3167 Gallery is conveniently located directly next to the 32nd & Commercial trolley stop on the Orange Line
---
What if I can't make the live performances?
---
No problem! We are also offering tickets to our Virtual streaming of Ghost Light Masquerade, viewable anywhere you can access the internet! Virtual Ghost Light Masquerade will stream June 25th - July 1st in The Virtual Box
---
---