August Series 2021




August 19 - 22



A weekend packed full of new works and premieres, both online and IN-PERSON. Choreographed by the brilliant artists of The Rosin Box Project, and our Summer Guest Choreographer, Lauren Flower, TRBP's 2021 August Series will once again be presented in the black box theatre of Tenth Avenue Arts Center, LIVE as well as virtually LIVE STREAMED.
This will also officially be the first season TRBP will have air conditioning! August Series includes world premiere works by TRBP resident artists: Brian Heil, Katie Spagnoletti, and Jeremy Zapanta, as well as our Summer Season Guest Choreographer, Lauren Flower, former artist with Boston Ballet. Also in this show is the in-person premiere of several of our 2020 ballets including Remnant (by Donnie Duncan Jr. of Netherlands Dance Theater), and Kevin Jenkin's Farewell, My Lovely.
Ghost Light Masquerade




July 9 & 10, 2021



Our most exciting alternative performance returned for its in-person debut! With two options to experience: streaming 360-degrees virtually and an immersive and interactive IN-PERSON performance!
Step Inside the Ghost Light Masquerade and into a hauntingly delightful world of theatrical terrors!
​
2021 Ghost Light Masquerade was hosted at Liberty Station, with bar catering provided by Swift and Stiff.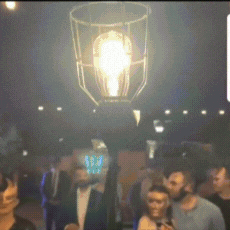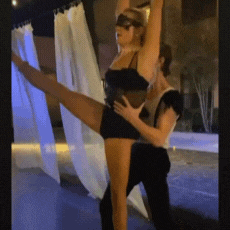 MARCH DIGITAL SERIES
Stay at Home Film Fest was part of TRBP's digital reinvention as it continued to embrace and shape the future of dance, while hoping to aid in recovery of the community from the unrelenting pandemic by bringing art, culture and community into living rooms!
Three Word Premieres, two of which are by Resident Choreographers Bethany Green and Carly Topazio, and a Virtual Debut of Farewell, My Lovely by Kevin Jenkins.
Also featured was a third World Premiere by Guest Choreographer Emily Kikta from New York City Ballet!
Film Series:

IN FOCUS
September 18 & 25 and October 2, & 9, 2020
IN FOCUS Film Series

is a series of curated original dance films by San Diego cinematographers to be debuted exclusively in

The Virtual Box

!
Four ballets by choreographers

Bethany Green

,

Kevin Jenkins

, and

Carly Topazio

.
We are teaming up with three San Diego cinematographers;

Brandon Lazo, Gina

and

Kyle Sorensen,

and

Justin Flores

, as well as having our own

Carly Topazio

join the group. Each film will be debuted in

The Virtual Box

each Friday for 48 hours.
August Series:

Live
August 27 - 30, 2020
Streaming LIVE from Tenth Avenue Arts Center
​
Five entrancing debuts coming to your computer screen!!
Dive into the playful antics of

Bethany Green

and

Carly Topazio's

Sum Things

, the balletic artistry of

Brian Heil's

Reunion

, followed by the neo-classical, sneaker-clad symmetry of

Katie Spagnoletti's

Corporeal

.

Grab a drink and enjoy our intermission films, then join us for part two! A world premiere created through ZOOM by

Netherlands Dance Theater

dancer and guest choreographer,

Donnie Duncan Jr.

, and a sensational show closer,

Sideswiped

, created by TRBP's

Jeremy Zapanta

.
Frontline Performance
July 17 - 25, 2020
Streaming online, AND on your doorstep!
As a part of our Frontline Performance Campaign, which raised money for a free performance giving back to the men and women working essential jobs to keep society running through this global pandemic, free admission is being offered to all essential workers and businesses for each LIVE stream of our August Series performances, as well as an in-person show that is being delivered to outdoor sites upon request August 26 - 30!
​
THANK YOU TO EVERYONE WHO HELPED US REACH OUR GOAL!! WE WERE ABLE TO PROVIDE LIVE AND VIRTUAL FRONTLINE PERFORMANCES TO HUNDREDS OF ESSENTIAL WORKERS ACROSS THE COUNTRY!
Ghost Light Masquerade
July 17 - 25, 2020
Streaming online, Filmed at

The Tenth Avenue Arts Center
The Rosin Box Project presents Ghost Light Masquerade, a virtual promenade theatre performance! Guests may enter this augmented reality only by way of their virtual portal and adorned with a mask (your own personal, and recyclable, 360-degree viewing headset). Once inside our virtual promenade theater, sit back and enjoy the ride as we take you through a masked madhouse of ballet and mystery without leaving the comforts of your own living room! As the virtual experience traverses through the haunted corridors of the Tenth Avenue Arts Center, we invite you to look and explore the scenery around you, creating your own adventure as we find TRBP Artists performing on various stages and dark corridors, creating a hauntingly exciting performance experience unlike any other!
Upon purchase, TRBP will mail each ticket holder their very own Quarantine Cocktail Kit to indulge in a hauntingly delightful cocktail while viewing, and a 360-degree viewing headset to fully immerse yourself in the experience!
August Series 2019
August 29th - September 1st, 2019
​
Shape of Things to Come, by Katie Spagnoletti, explores the fine lines separating present, past, and future, and how the constant pulse of time is warped and fractured through perspective and bias.
Frontier, by Bethany Green, shifts to a western theme, with a choreographic structure and source of inspiration nodding to literary devices to portray snapshots of humanity that build and lead to said 'Frontier'.
On Love and Loss, by Thom Dancy, is a contemplation on connection and relationships and finding the beauty and growth that emerges from love and loss.
An Introduction to Nothing, by Carly Topazio, is inspired by ideas from British philosopher Alan Watts. A study on cyclical patterns, and the most 'real' state of 'nothingness'.
Norupo, by Jessie Leigh Olson, is a Norwegian Rune Poem by the same name which inspired the piece exemplifying the strength within each dancer, and the physicality that embodies warriors.
Step Inside 2018

Inaugural Season
September 7 - 9, 2018
The Geoffrey Off Broadway
​
Original works by Carly Topazio, Jessie Leigh Olson, and Bethany Green.